Business Analysts today are present and valued in almost all domains and sectors like private and public organizations, Information Technology firms, non-profit organizations and even government departments and help companies align their efforts with their core values and contribute to the multi- dimensional growth of the organization.
Look Out… Don't forget to grab your FREE Business Analyst Documents Template Toolkit at the end of this article !!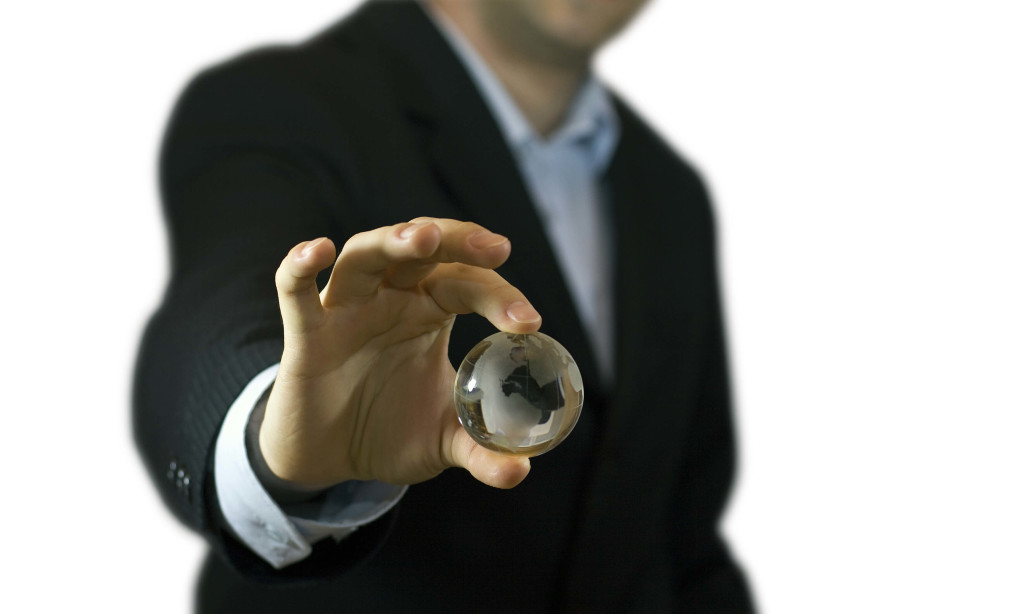 But, one might think that apart from adding value to the organizations they work for, what are the benefits of becoming a Business Analyst on a personal evolution and career progression front?
So, let's see what are the advantages of choosing Business Analysis as a career choice.
1. Opportunity to liaise and network
A Business Analyst is expected to collaborate with almost every stakeholder of the project, be it the Project Team (Project manager, Project development team, testing team), Client (Primary stakeholders, end users), Finance or even the Procurement team and not to forget the Higher Management (President, Directors and Delivery/Program Managers) and vendors.
Analysts are also often given the opportunity to travel to the client locations, understand intricate processes in new and challenging environments and constantly broaden their network.
2. A fast paced career
Business Analysts are often working on multiple things at the same time and their work is far from 'sitting in a chair all day'!
They participate in a brainstorming sessions with the client, analyze requirements, research options, pen down functional and technical requirements, manage team members, perform change control, attend and document meetings and give presentation to the client/management – sometimes all this in a single day.
Given the roles and responsibilities of a Business analyst, he/she has to manage various areas of a project while being highly flexible and approachable. No doubt, Business Analysts are one of the most sought after professionals in any Organization.
3. A promising vocation with visible growth
Once you gain considerable years of experience (3-5 Years) as a Business Analyst, you will enter a crucial stage in your analysis career and can choose the way forward. You can specialize in a specific technology/domain and become a Functional Analyst or you can become a mediator between business and technology and can position yourself as an IT Business Analyst. Additionally, if you wish to move into managerial vertical, 'Project Management' is the next obvious choice for seasoned Business Analysts as they have the required exposure and skills.
Thus, Business Analysts touch almost all the strings of a project and their contribution to a project can never be questioned. Business Analysis career is a highly encouraging and favorable vocation with the flexibility to pursue what you desire and achieve the kind of growth you aspire.
4. Opportunity to see the bigger picture
Almost everybody irrespective of the domain or the organization they work for, will wish to see their visible contribution and their relative position in the bigger scheme of things. But, owing to professional limitations this is not possible for all job titles and Business Analysts are the fortunate few who are able to grasp the broad view of a project. They are a part of a project right from the pre-sales phase and continue to be a part till the project closure and in midst they understand project bidding, client correspondence, team dynamics, change management, procurement process and are usually considered the face of a project (after the project manager).
Now we can easily decipher why most of the functional Project managers are ex-Business Analysts!
5. High Organizational visibility and respect
Owing to the value a business analysts imparts to a project, their contribution to the project's success is never questioned and this adds up to the admiration a business analyst garners and the visibility he commands.
We have already seen how business analysts touch base with technical, functional, financial and managerial sides of a project (you learn more about it here) and owing to their documentation skills and techno-functional knowledge they are of service to the technical architects and even to the pre-sales/sales team. To add on, analysts are often called upon to give project presentation to higher management/CEO/CFO and gain attention for their insight into the project they are a part of.
Very few job titles enjoy this level of interaction and organizational level visibility in a relatively short period of time.
6. Chance to be carriers of change
Requirement management is the primary responsibility of an analyst and in the constantly shifting economic dynamics requirements are always susceptible to change!
Business Analysts are vital component of change management and are a part of the change control committee in organizations. They are responsible to gather change requests, assess the viability of a change, scrutinize the impact of the change to project constraints, tackle resistance to change, recommend options and workarounds and accommodate/manage changes to project parameters. All these activities enhance the 'process understanding' of an analyst and help him prepare for bigger challenges.
7. Gradual growth of communication and soft skills
Soft skills are sometimes considered to be limited to adaptability, team work and collaboration but they encompass much more than that.
Business Analysts in their pursuit to become a bridge between business and technology are exposed to plethora of circumstances and thus they get to learn and develop a lot of soft skills underway. These include but no way limited to critical observation, conflict and ambiguity resolution, process management and improvement expertise, string work ethics, decision making, creativity and delegation skills. Moreover, business analyst are very vocal and they are expected to modulate their conversation based on whom they are speaking to and hence get a strong grasp over communication and articulation skills.
All these skills are highly sought after in managerial positions and help an analyst prepare for more responsible and demanding roles.
8. Exposure to multiple domains
The work of a Business Analyst is seldom domain centric and since their skill set is domain independent and they comfortably juggle between projects belonging to multiple domains. This restriction-less work environment helps an analyst get exposure and flavor of multiple domains, be it Banking, Financial, Government, IT, or any other.
An analyst's efficiency is never affected by the domain he is working in, conversely he gets to have an experience rich in multiple domains which increases his job suitability and expanse of knowledge.
9. Recognition of professional competence
Owing to the competency and expertise in the principles of business analysis and project management, the acknowledgement and recognition accumulated by an analyst is respectably high. They are valued for their services in managing the projects and assisting the smooth operation of the various operations.
This admiration adds up to the personal and physiological satisfaction pertaining to the job and encourages an analyst to constantly strive to achieve new heights.
10. Handsome remuneration
Business Analysts are respectably compensated based on their level of experience, skills and capabilities and it's a lucrative career considering the average salaries of Analysts around the globe.
An IT Business Analyst makes close to $55k per-annum on an average which increase based on the years of experience and performing industry. We have a detailed post covering the salaries of Business Analyst at various experience level here.
Business analyst's career is rife with a fair share of challenges but the recognition and job satisfaction is also equally high. It's a demanding career with myriad options for exposure and career progression.
We have touched upon some of the important benefits of choosing Business Analysis as a career possibility and we believe it will encourage you to choose it as your choice of profession. Should you have any question, feel free to ask them by commenting below and please share your opinions.
Get BA Documents Template Toolkit for FREE !!
Get the Business Analyst Documents Template Toolkit containing elaborated templates for the commonly used requirements documents like Business Requirement Document (BRD), Use Case Document, Requirement Traceability Matrix (RTM) and many others absolutely Free.
Just enter your details in the form below and have them delivered to your Inbox !